I went to the "Educational Forum – Natural Gas Development in Your Community" last night (April 12, 2012) and decided  to make some notes: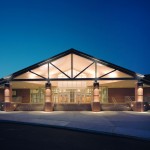 It was interesting… According to the 'panel' there aren't any plans for fracking in Bucks County, and that since Bucks doesn't have any 'unconventional' wells it would be very expensive to frack here (compared to communities that already have unconventional wells). Scott Perry (DEP Deputy Secretary – Oil&Gas Management) actually seemed believable ;') Most of the rest were your standard bullshitters (and I expand that to include self-serving narratives, evading answers).
The only pol there who seemed worth listening to was Sen. McIlhinney, and he seemed to lose his cool pretty quickly when he realized the audience didn't agree with his perception that 'they' had done a wonderful job with this legislation (Act 13).
Marguerite Quinn refused to be photographed by anyone not credentialed unless she knew them personally. She tried to stay away from anything that might make her look bad (like anything to do with Act 13, the topic of the forum), so a cardboard cutout could have served as well.
Andrew Heath (Renew Growing Greener Coalition) explained in detail how close the coalition was to withering away until they signed on and how a lot more money was going to flow in so they could be more effective. Unlike most of the audience, he didn't seem to see any conflict with the fact that the money was coming from those companies whose only real interest was their bottom line. Andrew so interested in the coalition's survival that any conflict-of-interest wasn't even on the radar, and became very defensive when it was pointed out to him.
The answer to why 'we' should frack now and with such fervor? Energy demand and independence. The pink elephant here was the enormous profits, though these were actually denied by the panel (seriously, they said some of these 'producers' would lose money at current market prices).
Alternatives to fossil fuel? Apparently there are none according to that panel. Not a word was mentioned. It was as if this was a done deal, nothing else was on the table (re: Act 13) and it was only a matter of what could be gained in any negotiations.
The panel seemed unprepared for the resistance the audience exhibited to anything that appeared to allow fracking operations to go forward. They seemed to be in a 'bubble' that had already accepted that this was going to happen, regardless of any negative results. As if the circles they move in just didn't contain any alternative thought. I don't think that any of them realized it, but they represented Act 13 as a talented, well trained representative of a Gas Company would have.
Officials in attendance (though I probably missed someone):
Senators Chuck McIlhinney (R-10) and Bob Mensch (R-24)
Representatives Marguerite Quinn (R-143), Paul Clymer (R-145) and Kathy Watson (R-144)
PA Dept. of Environmental Protection, Scott Perry
PUC (Act 13 Responsibilities), John Herzog, Esq.
Renew Growing Greener Coalition, Andrew Heath
Penn State Marcellus Center for Outreach & Research, David Yoxtheimer
Pennridge Chamber of Commerce. Betty Graver (Moderator)